Wedding Night Package
Wedding Night Package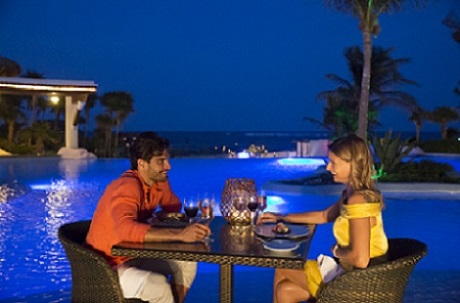 Honeymooners Packages
Enjoy our honeymoon packages.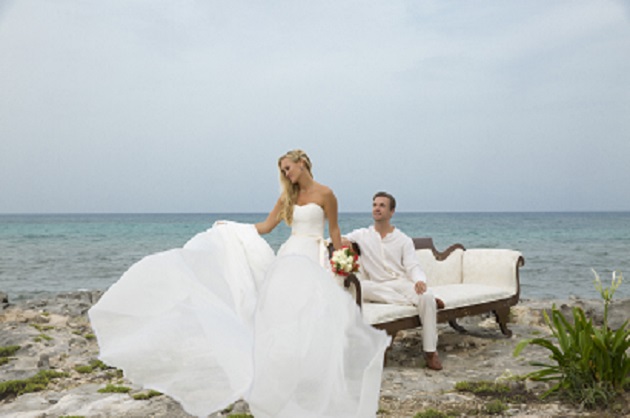 Wedding Packages
Enjoy our wonderful wedding packages.
Spa
Spa service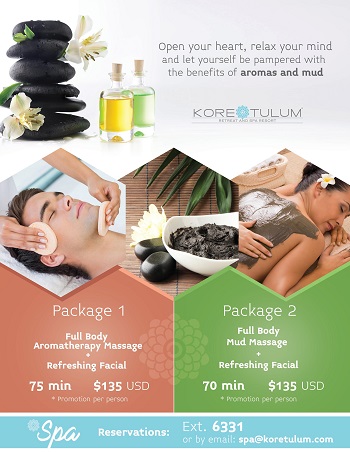 Massage
Enjoy a professional massage that will relax your body and mind.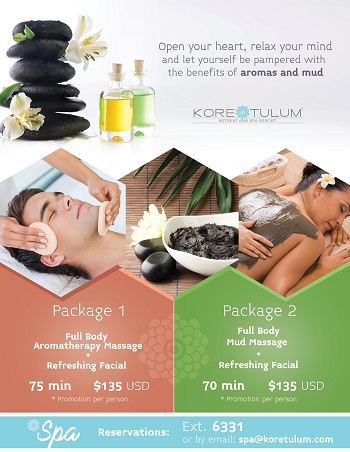 Body Treatments
The body treatments combines various elements that promote relaxation, activate circulation, tone the body and eliminate stress.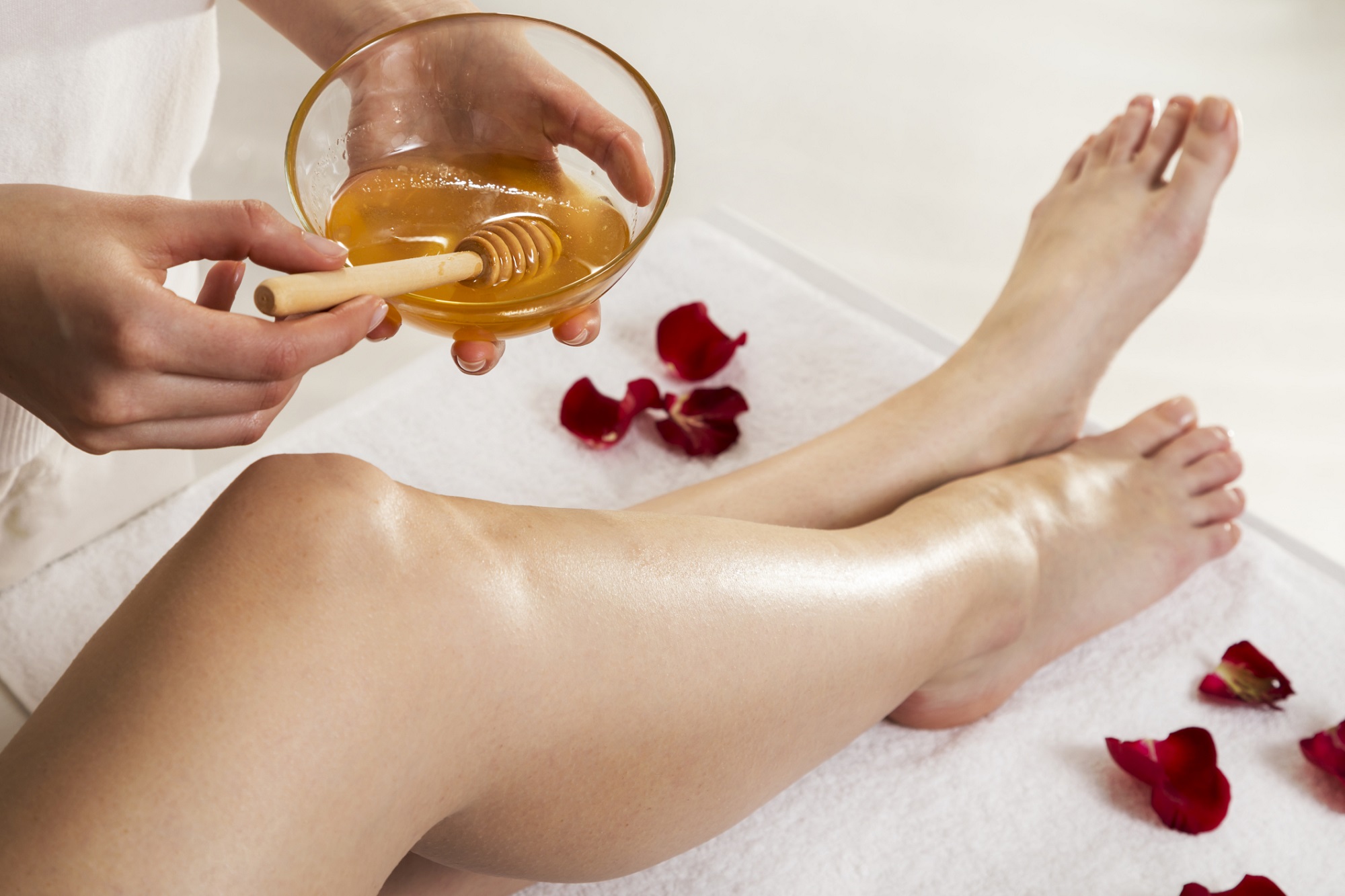 Reflexology
An art of natural treatment based on the believe that there are reflections in the feet and the hands that correspond to every part of the body stimulating and applying pressure to the feet or hands, you increase the circulation and promote specific corporal functions and muscular.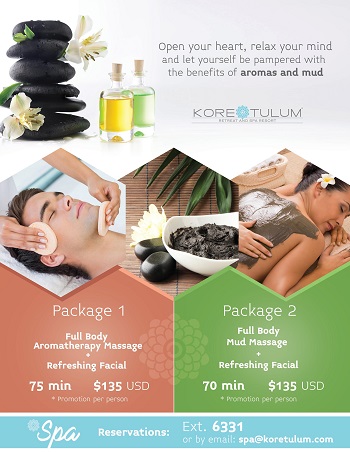 Facials
If you want look a radiant, luminous and smooth skin, we are at your service our exclusive spa.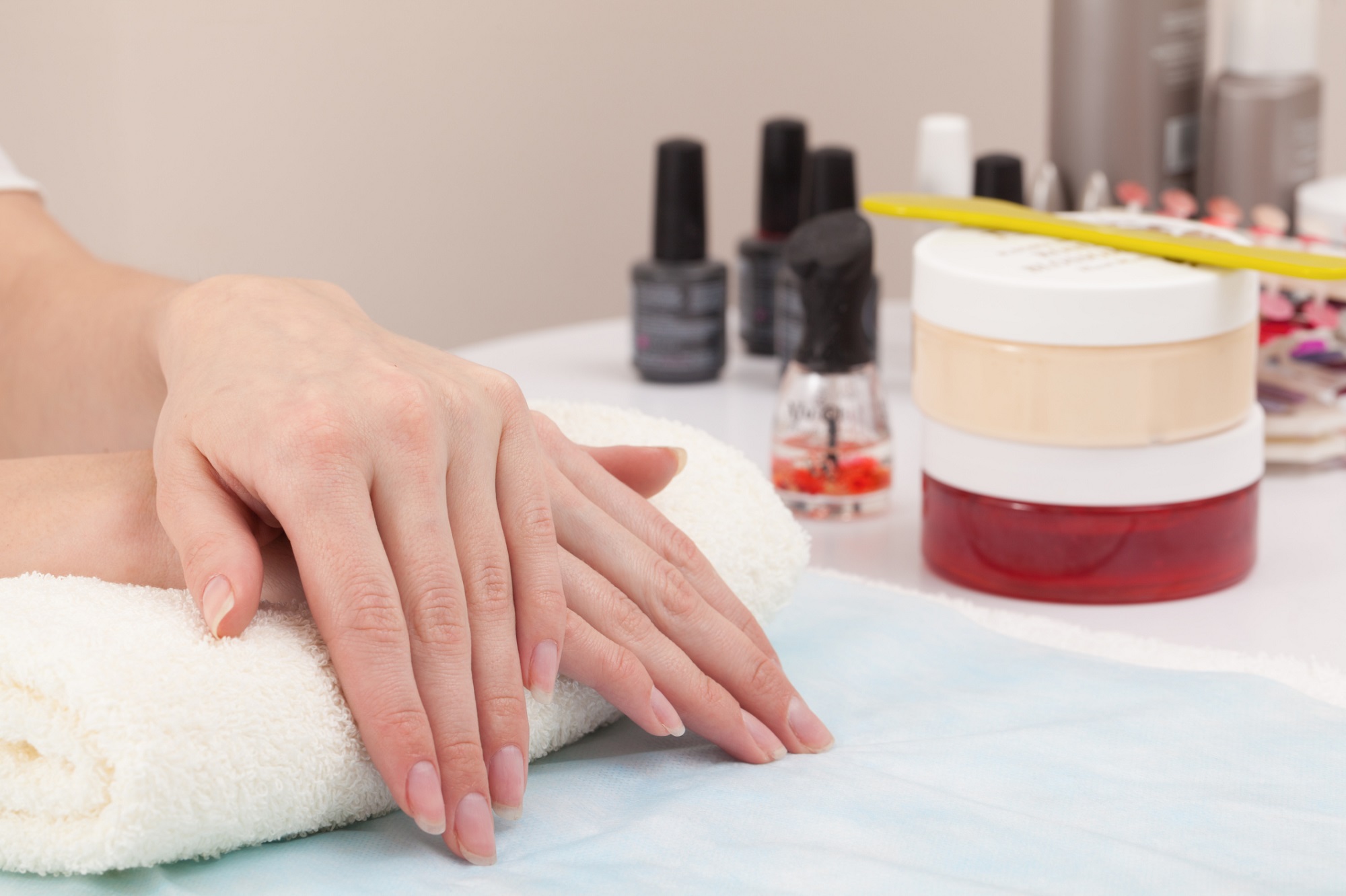 Beaty salon
Enjoy the best beauty salon services: manicure, pedicure, haircuts, hairstyles and much more ..
Groups
The modern and sophisticated Kore Tulum Retreat & Spa Resort is one of the best accommodations for events in the Mexican Caribbean, as it is located in the neuralgic center of the Mexican tourist areas and offers services and facilities specially designed for executive clients. Our Adults Only hotel in Tulum features a state-of-the-art equipment and a complete team of professionals specialized in the organization of all type of events. It is a recommended hotel for business meetings, special events, conferences and executive events.
ASHRAM BOARDROOM
The Ashram boardroom is the main meeting room of our boutique hotel in Tulum. It ...
BEACH
Our boutique hotel in Tulum offers you the opportunity to celebrate events in one of ...
SWIMMING POOL WITH TERRACE
The swimming pool area and its stunning terrace are ideal for firms, large enterprises, associations ...
GARDENS
The tropical gardens surrounding our boutique hotel in Tulum are the perfect setting for the ...